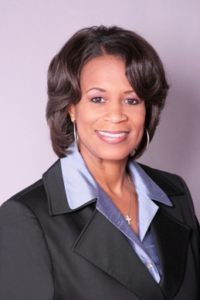 Hi there! I'm Lori A. Manns, a trailblazing business strategist based in Atlanta, Georgia. Welcome to Sponsorship Sales Secrets. com. This is the premier platform where you will find information about how to secure corporate sponsors and partners for your small business.

Every September, I host a 2 day conference in Atlanta called Sponsorship Sales Secrets Live, where I teach on Sales Mastery and Sponsorship Selling. This year the conference is Sept 21-22. If you're ready to SOAR and skyrocket your sales, you don't want to miss it. However, if you can't get to Atlanta, there's good news. I just might be coming to a city near you.  (Be sure to scroll down to see a special VIDEO message from me.)

I'm excited to announce the 2018 Sponsorship Sales Secrets Workshop Tour, happening this Summer. I created this event for passion driven entrepreneurs who are ready to soar in business by creating an entirely new revenue stream. If you're ready to get to the next level in business, you need to attend one of my events.

Here's why:

*If you need cash flow, getting sponsors can help.

*If you're tired of paying for your own events and projects, getting sponsors can help.

*If you need a new, dependable revenue stream in your business, getting sponsors can help.

I think  securing sponsorship dollars is exciting  work. For me it has been and continues to be a revenue stream for my business that is very profitable.
You see, my background is in radio sales and marketing. I spent nearly 20 years of my professional career, working for top radio stations in Atlanta and Nashville, where I called on Fortune 500 corporations. I sold them advertising/media  plans, managed marketing campaigns and sold event sponsorship packages…all to C-Suite managers. It was challenging but a lot of fun.

When I became an entrepreneur in 2009, I didn't immediately get corporations to work with me. Nor did I have sponsors right away. I had to build my brand and build relationships.  I had to prove myself and grow my connections as an entrepreneur, not a corporate professional. So I did just that. Don't get me wrong, it wasn't easy. But it was worth it. I realized that I had to go back to my roots and develop partnerships with corporations if I wanted to truly grow my business. It took me a while to do it but I positioned my business for growth and success.

Now I want to show you how you can do the very same. You may be asking…what sponsors have you worked with?

Let me share something with you. I have worked with such companies as: Coca-Cola, The Home Depot, Georgia Power, Pepsi, PeachState, Wells Fargo, The Kroger Company, Walgreens, Chick-Fil-A, Orange Theory Fitness, Staples, The Fresh Market, Honey Baked Ham and many more.  A few years ago, after lots of entrepreneurs kept asking me how I was able to get corporate sponsors for my consulting business as well as for my non-profit organization, I decided to put all of my 20+ years of selling sponsors into a package. That package consists of webinars and  live events as well as virtual training and consulting.

Guess what? It worked. Now I've taught hundreds of entrepreneurs how to get sponsors for their brands, books, book tours, speaking tours, events, on-line shows, radio/TV shows and business in general.

So if you've landed on this page, that means it's finally your turn!

I'm excited for you. Getting sponsors can be a game changer in your business.

I'd love for you to join me on my 2018 tour. I'll be visiting 3 USA cities. You can register for the city closest to you below.

Washington DC – August 4

Detroit, MI – August 18

Columbia, SC – September 8
Who this tour is for:
Small Business Owners (service based or product based), Authors, Speakers, Bloggers, Writers, Business Coaches, Life Coaches, Professional Consultants, Accountants, Lawyers, Doctors, Fitness Trainers, Designers, Real Estate Brokers/Agents, Dentists, Chefs,  and any entrepreneur with a viable business and reputable brand. Remember you can get sponsors – even if you're just starting out.
What this tour is:
The premier event for how to get sponsors for your small business. This is a one day workshop designed to give you the fundamental best practices for obtaining corporate sponsors and how to begin  your relationship with them.
What this workshop tour is NOT:
This workshop tour is NOT designed to teach you everything you need to know to get sponsors. That is not possible to share in this short amount of time. This is not a get rich quick scheme or plot. Getting sponsors takes work.
IF  YOU'RE READY TO LEARN THE BEST STRATEGIES TO GET SPONSORS DON'T DELAY. REGISTER for the city near you NOW.
BUT WAIT…Don't take my word for it.
 I have entrepreneurs with real RESULTS.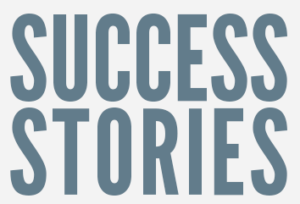 Here's what others have to say about Lori's Sponsorship Sales Secrets events…
"As a business owner, it's important to attend events that will help you grow your business. Lori's events have helped me do exactly that. I'm so glad I attended the Sponsorship Sales Secrets Live conference. I learned the strategies necessary to secure my first grant from a corporate sponsor.  Lori taught me a sales pitch formula which helped me create an effective message to convey the value of my organization when pitching sponsors. If you want a proven system to get sponsors and make more money, I suggest you attend Sponsorship Sales Secrets Live." – Sheena Robinson, Financial Parent Academy, Atlanta, GA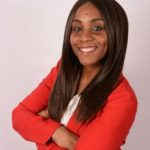 "I attended Lori's Sponsorship Sales Secrets Workshop training and it paid off. I followed the lessons and implemented the strategies and within one week, I secured over $20,000 in sponsorships." – Dr. Shekina Farr Moore, B2F Girls & Tween Star Awards, Atlanta, GA.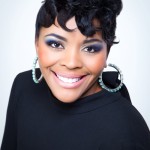 "I just want to give you a big THANK YOU to you Lori for hosting the  Sponsorship Sales Secrets conference I attended. Everything was quality and on target. One of the exercises really identified a missing element in my sales funnel and closed a loop that was letting money walk out the door! This is a great event for entrepreneurs and business owners!" -Dannella McWilliams Burnett Owner Oakwood Occasions, Dacula, GA.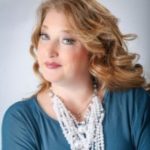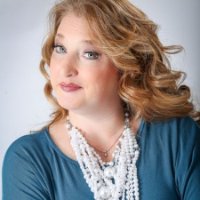 "I'm so happy I attended the Sponsorship Sales Secrets Conference. It was a huge eye opener and helped me to see how I can position my brand for incremental revenue. After attending the conference within a few months, I closed two sponsor contracts for over $25,000. This is one of the best training events I've ever experienced.  Now I have a real plan for getting sponsors and it will be an attainable goal for my brand." – Shar Bates, Shar Bates Show, Atlanta, GA.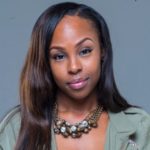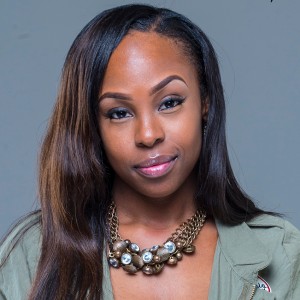 What are you waiting for? Go ahead and register to join me on the tour (at a city near you) or meet me in Atlanta on September 15-16 for the two day conference.
Still on the fence about whether to attend this workshop? Watch this video.

Are you in Atlanta? Join me for the Sponsorship Sales Secrets Live  conference, SepT 21-22, 2018.