The Conference
THIS VIRTUAL CONFERENCE CONSISTS OF "CONTENT-RICH" SALES TRAINING DELIVERED IN SEMINAR STYLE. 
FRIDAY,  SEPT 23, 2022 – – SALES MASTERY – REGISTRATION CLOSED
SATURDAY, SEPT 24, 2022 – SPONSORSHIP SELLING,  REGISTRATION CLOSED
About.
LORI A. MANNS
Hi there! I'm Lori A. Manns, a trailblazing business strategist and sales coach based in Atlanta, Georgia. Welcome to Sponsorship Sales Secrets. This is the premier platform where you will find information on how to secure corporate sponsors and partners, as well as master your sales.
My background is in radio sales and marketing. I spent nearly 20 years of my professional career, working for top radio stations in Atlanta and Nashville, where I worked with Fortune 500 corporations. I sold them advertising/media plans, managed marketing campaigns, and sold event sponsorship packages. My clients were mostly C-Suite managers. Selling sponsorships was and still is very challenging, but a lot of fun.
When I became an entrepreneur in 2009, I had to build my personal brand, company brand, and my relationships as an entrepreneur. I had to prove myself while establishing trust and credibility as an entrepreneur, not a corporate professional. It took time and I'm glad I put in the effort.
Experience.
Here are just a few of the sponsors I have worked with as an entrepreneur.
I realized that I needed to go back to my sales roots and developed partnerships with corporations if I wanted to truly grow my business. Now I regularly work with corporations and local companies that partner with my business.
It was only after being asked by so many entrepreneurs, "how do you get sponsors?", that I began to realize it was time for me to share the secrets. Shortly after, the Sponsorship Sales Secrets brand was born.
My goal is to share the knowledge and help entrepreneurs just like you to learn the trade "secrets" for working with sponsors.
THE SPONSORSHIP SALES SECRETS WORKSHOP TOUR.
Prior to the Covid-19 pandemic, I toured across the USA teaching entrepreneurs about sponsorship in a 4-hour live workshop. In the future, there's a good chance that I may be visiting a city near you when my tour resumes. However, for now, you can catch me online.
The reason I began touring was to help purpose-driven entrepreneurs who desire to soar in business by creating a new revenue stream. If you're ready to get to the next level in business, join my mailing list to be notified of when the tour resumes.  However, you don't have to miss out on this powerful training, in lieu of a tour, I am hosting a VIRTUAL EXPERIENCE. Join me for the live two-day event so I can show you how to get sponsors.
ATTEND THE VIRTUAL EVENT– SPONSORSHIP SALES SECRETS LIVE 2022 conference,  Sept 23-24, 2022.
Securing sponsorship dollars is exciting  work.  Don't go another minute without learning a  proven method to grow your business through sponsorship selling.
Getting sponsors can be a game-changer in your business. Take a look around this site, and by all means, save the date and join me ONLINE OR IN PERSON.
 I WILL BE HOSTING A VIRTUAL CONFERENCE THIS YEAR and YOU CAN JOIN FROM ANYWHERE!
GRAB YOUR TICKETS!
If you're ready to learn the best strategies to get sponsors, don't delay.
REGISTER FOR THE 2022 VIRTUAL CONFERENCE TODAY! GRAB YOUR TICKETS!
Conference.
SPONSORSHIP SALES SECRETS LIVE.
Every September, I host a 2-day conference in Atlanta called Sponsorship Sales Secrets Live, where I teach on Sales Mastery and Sponsorship Selling.
This year the conference is Sept 23-24 VIRTUALLY. If you're ready to SOAR and skyrocket your sales, you don't want to miss it. There will be two full days of training. Day 1 the content is all about Soulful Sales Mastery and Strategy. Day 2 content is Sponsorship Sales Secrets Training. 
2022 UPDATE:
We care about your safety. For OUR EVENT, WE'RE GOING 100% VIRTUAL. 
Why should you attend the Sponsorship Sales Secrets events?
You will walk away with knowledge of how to systematically increase your cash flow.
You will learn the process you need to attract sponsors to your business.
You will learn the proper foundation for working with corporate sponsors.
You will know why sponsors want to work with you.
You will get Lori's 5  step process for a winning sponsorship sales strategy.
The #1 thing sponsors expect you to have.
How to Pitch a Sponsor with a winning Proposal.
And much more…
The Sponsorship Sales Secrets Workshop and Conference are for you if:
You're tired of paying for your own events and projects.
You're fed up with missing your revenue goals or you don't even have revenue goals because you don't want to be disappointed by not hitting them.
You need a more reliable dependable revenue stream in your business.
You're ready to skyrocket your income and revenue.
You need a proven system to increase your sales, so you can make more money.
This powerful 2-day conference is guaranteed to help you get results in your business. Just take a look at the testimonials.
JOIN ME IN ATLANTA FOR SPONSORSHIP SALES SECRETS LIVE 2022
Still on the fence about whether to attend the workshop or the conference? Watch this video.
[fusion_"https://www.youtube.com/embed/gA9ddxxnoOY" alignment="center" width="" height="" autoplay="false" api_params="&rel=0″ hide_on_mobile="small-visibility,medium-visibility,large-visibility" class="" /]
Training.
SPONSORSHIP SALES SECRETS SYSTEM™.
Sales is both an art and science. Without sales you don't have a business. If you're in business, you're a salesperson. The success of your business depends on your ability to sell your products and services effectively.  Sales is an acquired skill that one must learn. I teach soulful sales mastery and combine it with the art of sponsorship selling to help you reach your business goals.
After many years of seeing entrepreneurs struggling in the sales area, I felt compelled to write a proprietary system to provide a fundamental foundation for sales from a "seller's point of view" as well as how to secure sponsorships all in one. I wrote the Sponsorship Sales Secrets System just for you. I want you to win at sales. This training will help you do exactly that.  I will teach you how to sell authentically and soulfully to your target sponsors and ideal clients.
Once you complete the Sponsorship Sales Secrets System training, you will be equipped with the knowledge, tools, techniques, and strategies to master and tighten your sales game. You will know exactly what to do and how to do it when it comes to getting sponsors. More importantly, you will no longer feel fear, anxiety or trepidation when it comes to sales. You will be empowered and educated about the sales process and finally be able to get sponsors and grow your business.
The training consists of 6 powerful modules to take you from the beginning of the sales process to the very end. Take a look at the overview below.
Here are the benefits of the Sponsorship Sales System Coaching
You will overcome the anxiety, fear, and overwhelm of navigating the sales process.

You will learn how to identify, build rapport, service and pitch corporate clients.

You will learn how to handle sales objections and overcome them.

You will gain sales knowledge both basic and advanced regarding sales strategies, principles, and tactic for success.

You will gain new sponsors for your business or event.

You will understand how to craft a sponsorship proposal that gets results.

You will know how to construct contracts that protect your company and provide checkpoints.

You will learn how to get repeat sales for multiple-year sponsorship commitments.

You will grow your bottom line revenue in your business with money you don't have to pay back.
Sponsorship Sales Secrets System™  is perfect for you if:
You are in need of revenue to introduce a new product, service or event and do not have the funds to cover expenses.

You are a business owner experiencing the ebb and flow of unpredictable sales volume.

You have little sales experience or no formal training in selling.

You are ready to create consistent revenue in your business.

You have a scalable business model that will be attractive to sponsors.

You are ready to expose your brand to the endless number of corporations that want to partner with small business owners.

You are ready to grow your customer base

You are ready to play a bigger game.
Sponsorship Sales Secrets System™ cover 6 modules:
Module 1 – The Sales Foundation
Learn fundamentals of sales including the best activities to be productive and organized. We'll also tackle attitudes, mindset barriers, fears, how to handle objections, and more.

 

 

Module 2 – The Sales Audit
Learn how to identify the right partners for your business. Discover how to conduct a proper 'sponsors needs assessment' and, how to fill your sales funnel and work it properly.

 

Module 3 – The Sales Pitch
Learn how to tell Your Story Your Way in a compelling manner. We will cover how to build a case for sponsorship that combines your passion and power so the sponsor is moved. Discover what you need to put in your media kit that sponsors will love. Learn how to craft a sponsorship sales pitch that gets you noticed and closer to getting funded.

 

Module 4 – Sales Connections
Discover how to turn connections into clients.  Learn ways to make contact with your sponsor prospects by telephone, email, and even snail mail in ways that push the needle forward. Learn strategies and secrets  to build rapport and lasting business friendships, partnerships and alliances.

 

Module 5 – Sponsorship Proposal Elements
The Sponsorship Proposal is the key ingredient of the sales process. Learn how to develop a winning sponsorship proposal that gets noticed and funded. Learn how to stand apart from competitors. Learn how to draft a sales contract and the elements needed to secure a deal that benefits you and the sponsors.

 

Module 6 – The Sales Close
You will learn how to master the art and science of effectively selling by learning to close the sale effectively as well as how to forecast sales. There are various closing strategies that work best depending on the situation. You must learn how to gauge the closing strategy needed and how to soft close and heart close™, so that your prospective sponsors understand that you "get it." When you know how to close the deal you make more money. Nothing happens until you've sold something. Learn masterful sales strategies that will help you close more sponsors, more often so you grow your income and increase your revenue every year.
If you are ready to learn the secrets of securing sponsors for your brand or business, it's time to take action. Get on the waiting list so you're one of the first to be notified when enrollment for the Sponsorship Sales Secrets System™ Training Enrollment opens.
Client Love.
Here's what others have to say about Lori's Sponsorship Sales Secrets events: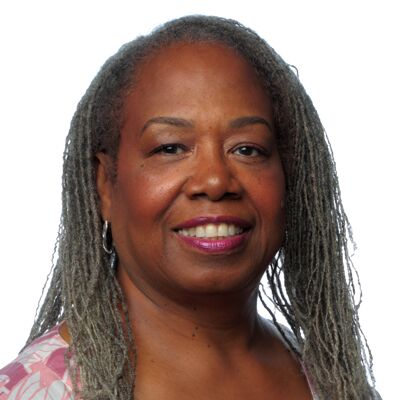 Lori is the best in the sales industry. She is a powerful mentor, motivator and business expert who has helped me grow my marketing and sponsorship skills. After attending Lori's Sponsorship Sales Secrets workshop, I enrolled in the training program as well as recommended it to a colleague. The comprehensive nature of the material covered teaches the vital steps of sponsorship selling step by step. The training helped me to identify and approach decision makers to maximize relationships I already had so I could close new business. Not only have I used the strategies I learned to help my for profit business but my nonprofit organization as well. If you want to grow your business, I highly recommend you work with Lori.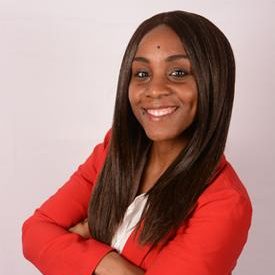 As a business owner, it's important to attend events that will help you grow your business. Lori's events have helped me do exactly that. I'm so glad I attended the Sponsorship Sales Secrets Live conference. I learned the strategies necessary to secure my first grant from a corporate sponsor. Lori taught me a sales pitch formula which helped me create an effective message to convey the value of my organization when pitching sponsors. If you want a proven system to get sponsors and make more money, I suggest you attend Sponsorship Sales Secrets Live.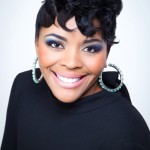 I attended Lori's Sponsorship Sales Secrets Workshop training and it paid off. I followed the lessons and implemented the strategies and within one week, I secured over $25,000 in sponsorships.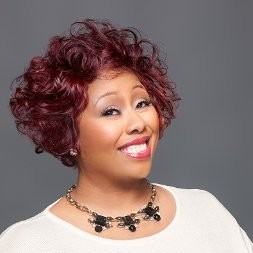 I'm so thankful that I made the decision to work with Lori. After attending her Sponsorship Sales Secrets Conference, I gained insight and knowledge about how to approach sponsors and pitch my business. The training Lori provides is comprehensive and second to none. She is very detailed in her approach and teaches you real strategies to help you get sponsors. After the sponsorship training, I was able to secure three local sponsors for my inaugural event. Now I have the foundation to build upon to grow my business and add more revenue in years to come. If you want to position your business for success you must work with Lori.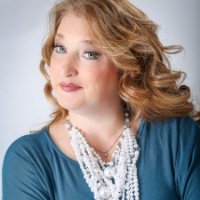 I just want to give you a big THANK YOU to you Lori for hosting the  Sponsorship Sales Secrets conference I attended. Everything was quality and on target. One of the exercises really identified a missing element in my sales funnel and closed a loop that was letting money walk out the door! This is a great event for entrepreneurs and business owners!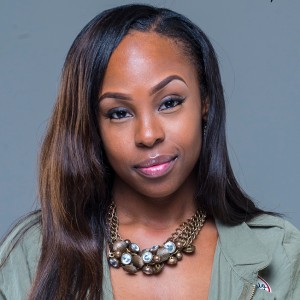 "I'm so happy I attended the Sponsorship Sales Secrets Conference. It was a huge eye-opener and helped me to see how I can position my brand for incremental revenue. After attending the conference within a few months, I closed two sponsor contracts for over $25,000. This is one of the best training events I've ever experienced. Now I have a real plan for getting sponsors and it will be an attainable goal for my brand.
Contact.
LET'S TALK.
Have questions about the workshop tour, conference or training? Want to have the tour come to your city? Get in touch with me today!